Winterizing Your Home
Stay warm and save money
We've been experiencing warmer than usual weather for this time of year. But New Englanders know the weather here changes quickly. If you haven't taken time to winterize your home, you could find yourself not only cold, but paying more for your energy bills.
Before the first snowfall there a few steps you should take to prepare for the cold weather. First, clear your gutters or hire someone to do it for you. Gutters that are clogged up can cause damage when icicles form. Now is also a good time to drain your hot water tank to make it more efficient, and replace those furnace filters to make your furnace run its best.
What other steps can you take this winter season to keep you and your home cozy for less? Visit the CoverVantage Tips page - powered by USI Affinity - to learn more about this and other important safety issues.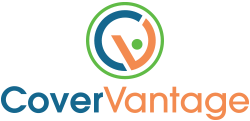 Check out our other stories