Checking Your Tires for the Winter
Stay Proactive, Stay Safe
Winter weather can make for bad driving conditions and if your tires are unsafe, the chances of an accident are magnified greatly.
Here are some tips and information that you should be aware of while driving this winter.
Make sure your tires have proper traction and more than enough tread left on the rubber.
Fill your tires with the right amount of air pressure that is suggested.
Know your breaking distances in inclement weather.
These few measures can keep you and your family safe on the road.
To learn how to check your tires properly and about safe breaking distances, please visit the CoverVantage Tips page - powered by USI Affinity.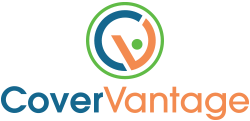 Check out our other stories