New Survey
Teachers more in debt than a typical MBA graduate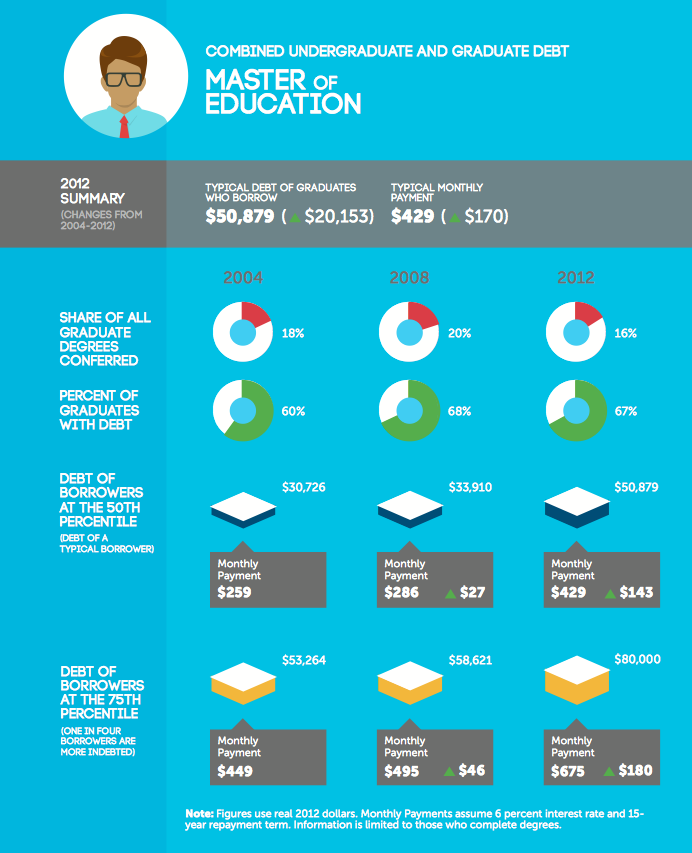 According to a new report by the New America Foundation, more than 40 percent of the $1 trillion in student debt outstanding was borrowed not for college, but to pay for grad school.
And 80% of the debt incurred by students who finished their grad school programs in 2012 wasn't for people going into medicine, law or business, but for less profitable professions, such as teaching.
The study found that the average new teacher with a master's degree in education graduated with more than $50,000 in debt. That's $8,000 more than the debt of a typical MBA graduate.
Check out our other stories