Being Prepared for an Emergency
Stay proactive, stay safe
Sixty-seven percent of households have a disaster-preparedness kit, and only fifty-seven percent of American families have developed and practiced a home fire escape plan, according to the Insurance Research Council. Being prepared for any type of emergency is important, and having a plan in place can help keep you and your family safe and alive.
Here are some tips and information so you can better prepare for the unexpected. Make sure to openly discuss emergency scenarios with your family, have multiple emergency plans in place, so depending on the situation, everyone can act accordingly, and make sure you have a disaster kit in a handy location filled with the right supplies.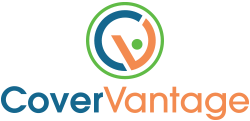 To learn more detailed information on how to better prepare you and your family for an emergency, please visit the CoverVantage Tips page - powered by USI Affinity.
Check out our other stories